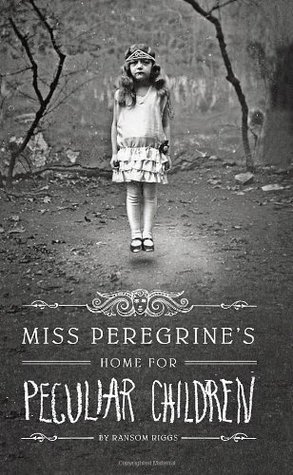 Etiquette & Espionage
got mixed reactions at our meeting on January. A majority objected to the matter-of-fact way werewolves and vampires were included in the story, as if the reader should know that, of course those supernatural creatures exist in this world without being told. Some just couldn't relate to Sophronia. And let's not discuss trying to figure out how to pronounce the names. . .
February's book is a bit creepier. We're reading
Miss Peregrine's Home For Peculiar Children
by Ransom Riggs. This is an adventure story with some supernatural elements including time travel. Or maybe it's better to say a fantastical place that exists outside of time. And those pictures! They're fascinating and creepy at the same time. The meeting to discuss this book will be February 18. So there's still plenty of time to sign up and get a copy of the book.